REAR SUSPENSION & RELATED SHOCK LINKAGE PARTS
We stock a large inventory of Genuine OHLINS Twin and Single shock parts.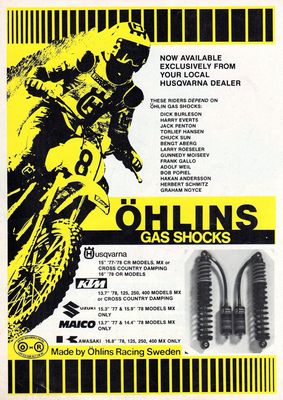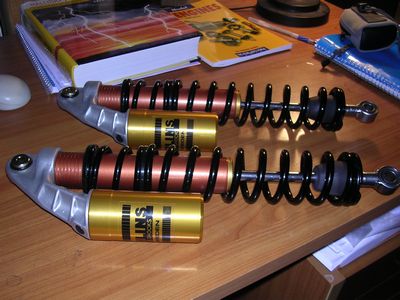 PICTURE SENT IN BY A CUSTOMER. ALL WORK PERFORMED BY CUSTOMER ..... PERFECT COSMETIC RESTORATION USING NEW RESERVOIRS AND LEAVING SHOCK HEAD BARE ALUMINUM FOR A UNIQUE LOOK!
All of our available parts are not listed and if you need additional parts, simply call or E-mail.